Welcome baby
What is a "Welcome Baby Hotel"?
A certification program launched by Mikihouse Child & Family Research and Marketing Institute inc. in March 2008 to promote the spread of facilities friendly to families raising children. The program evaluates equipment and other tangible aspects as well as customer service, the types of services provided, and other intangible aspects based on proprietary accreditation criteria (100 items in total) to determine whether or not a facility is comfortable to stay at with children. Meeting certain criteria qualifies the facility for certification as a "Welcome Baby Hotel." Accreditation is based on the assumption that guests stay in specified guest rooms.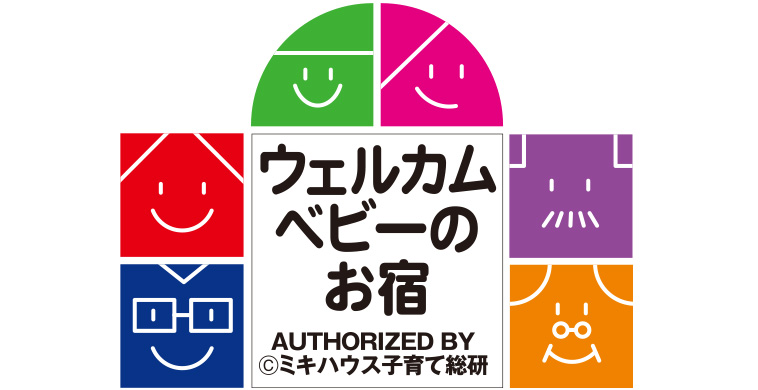 A room for babies
Welcome Baby-certified guest rooms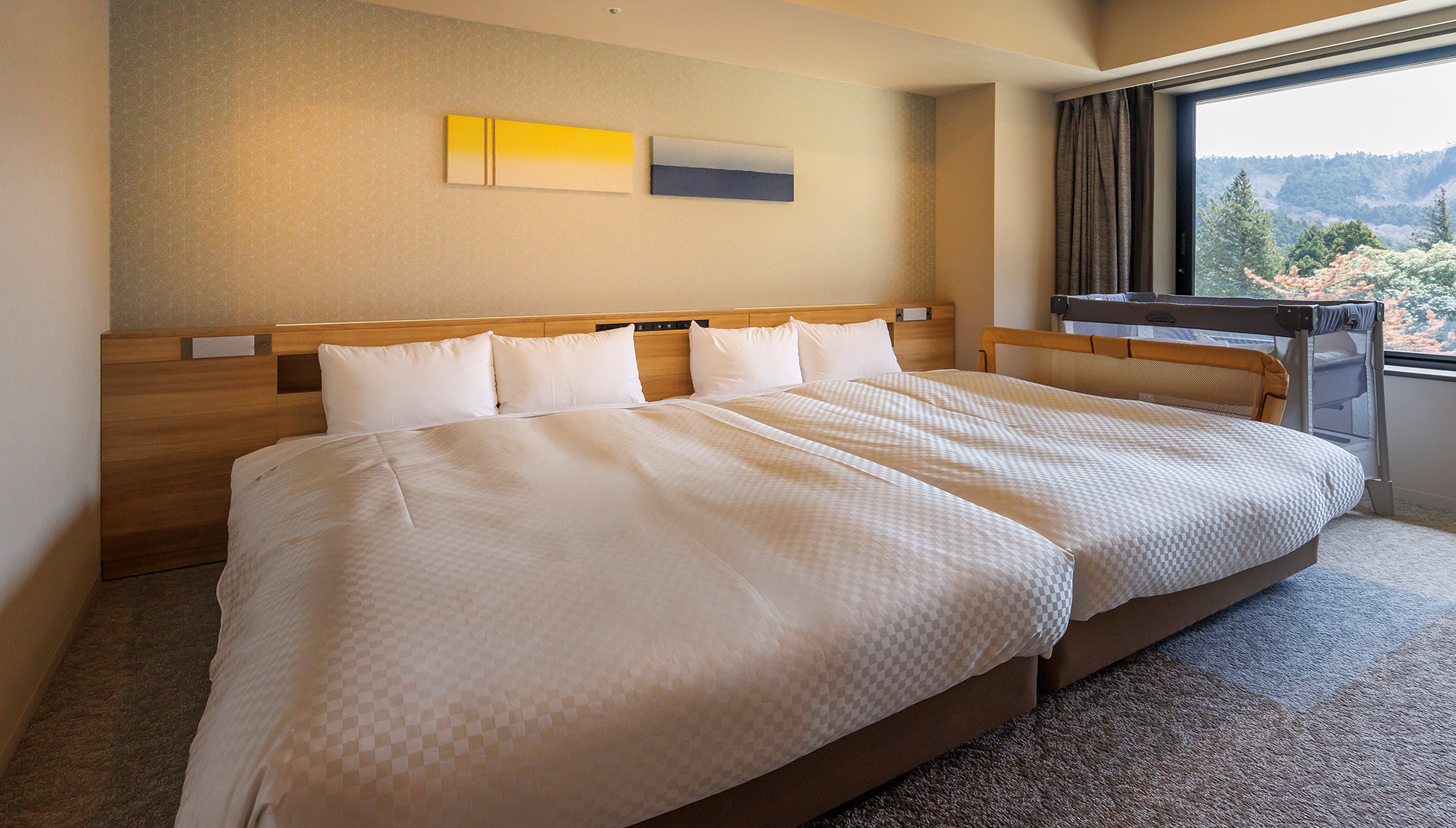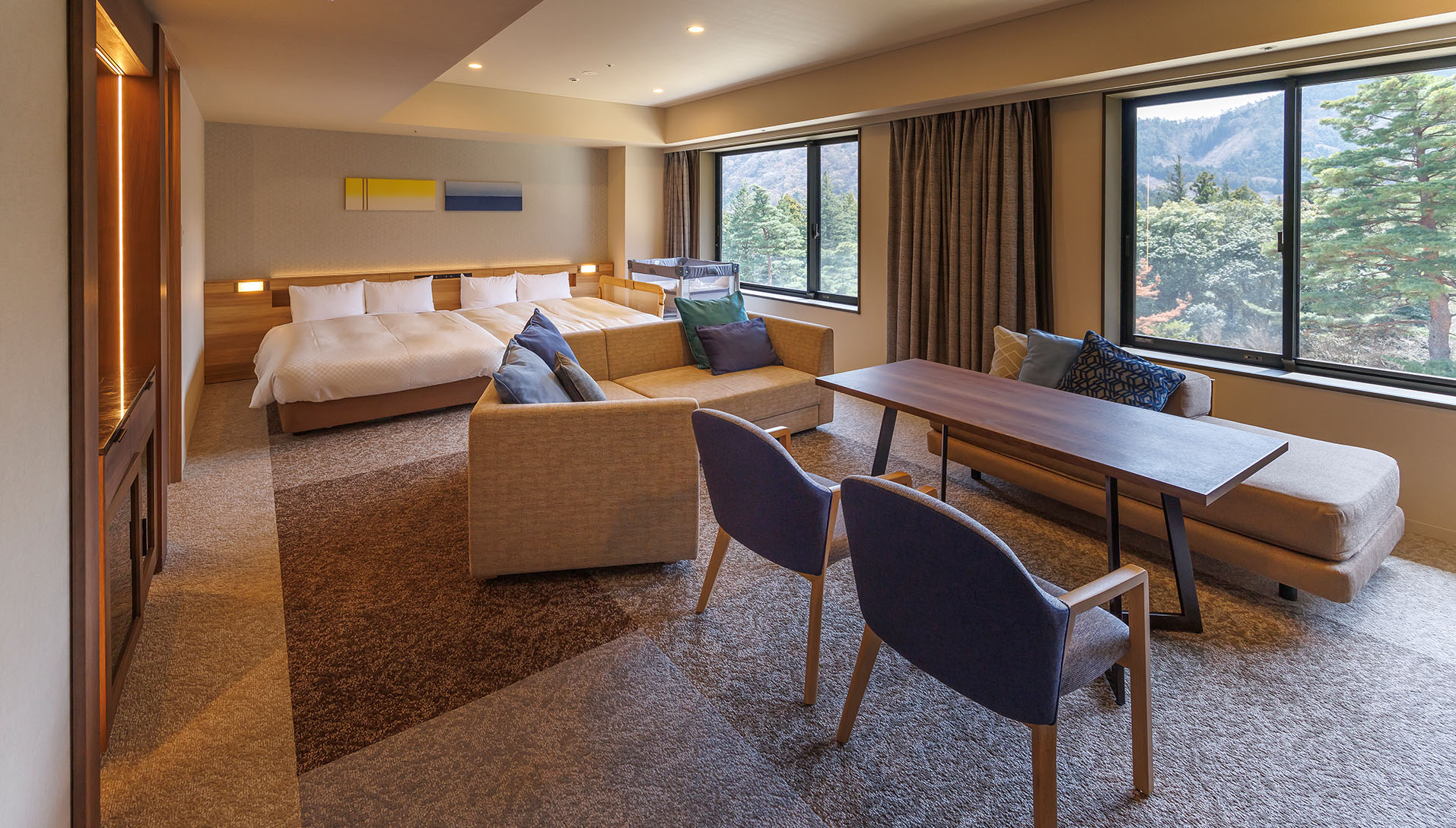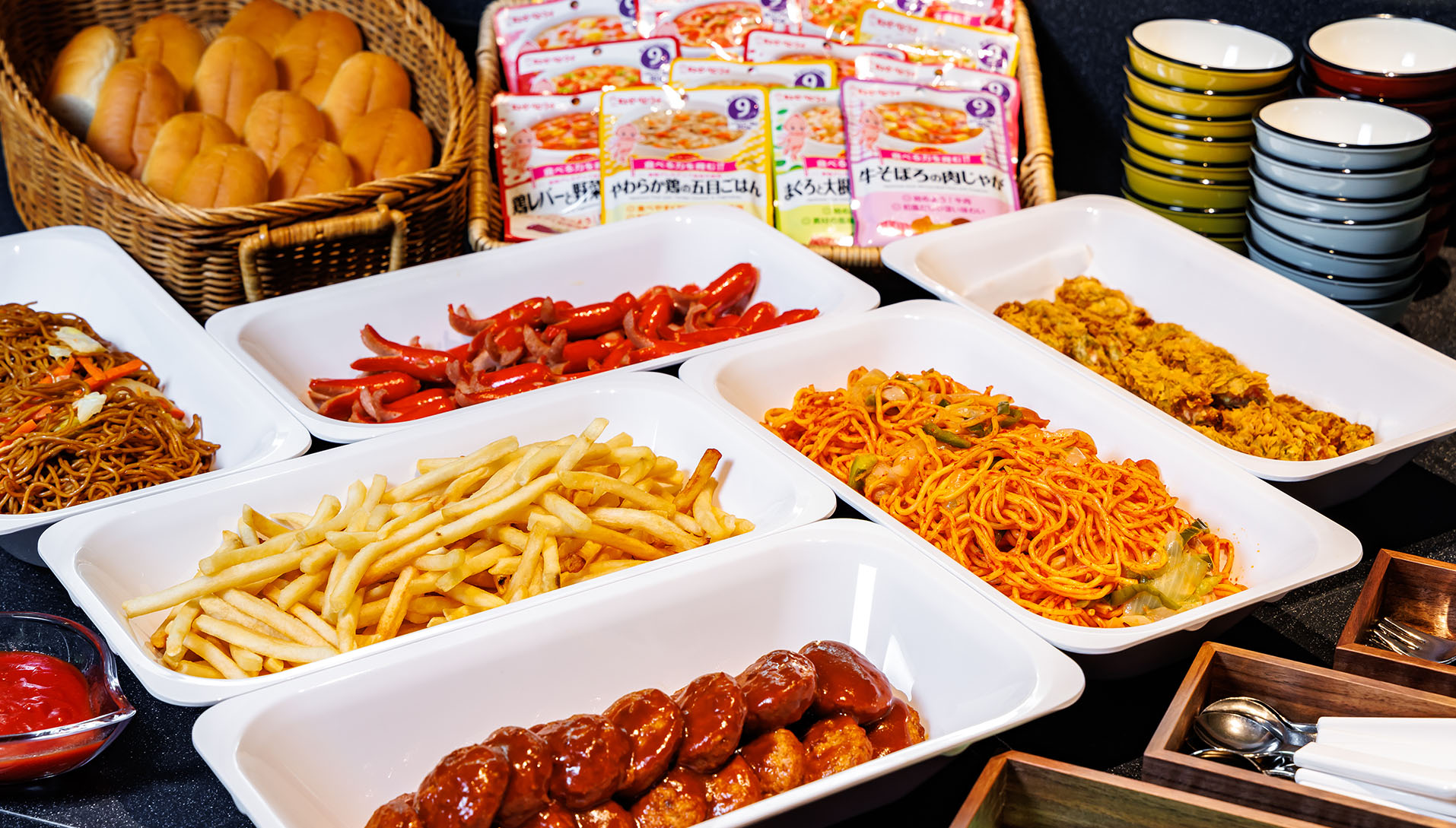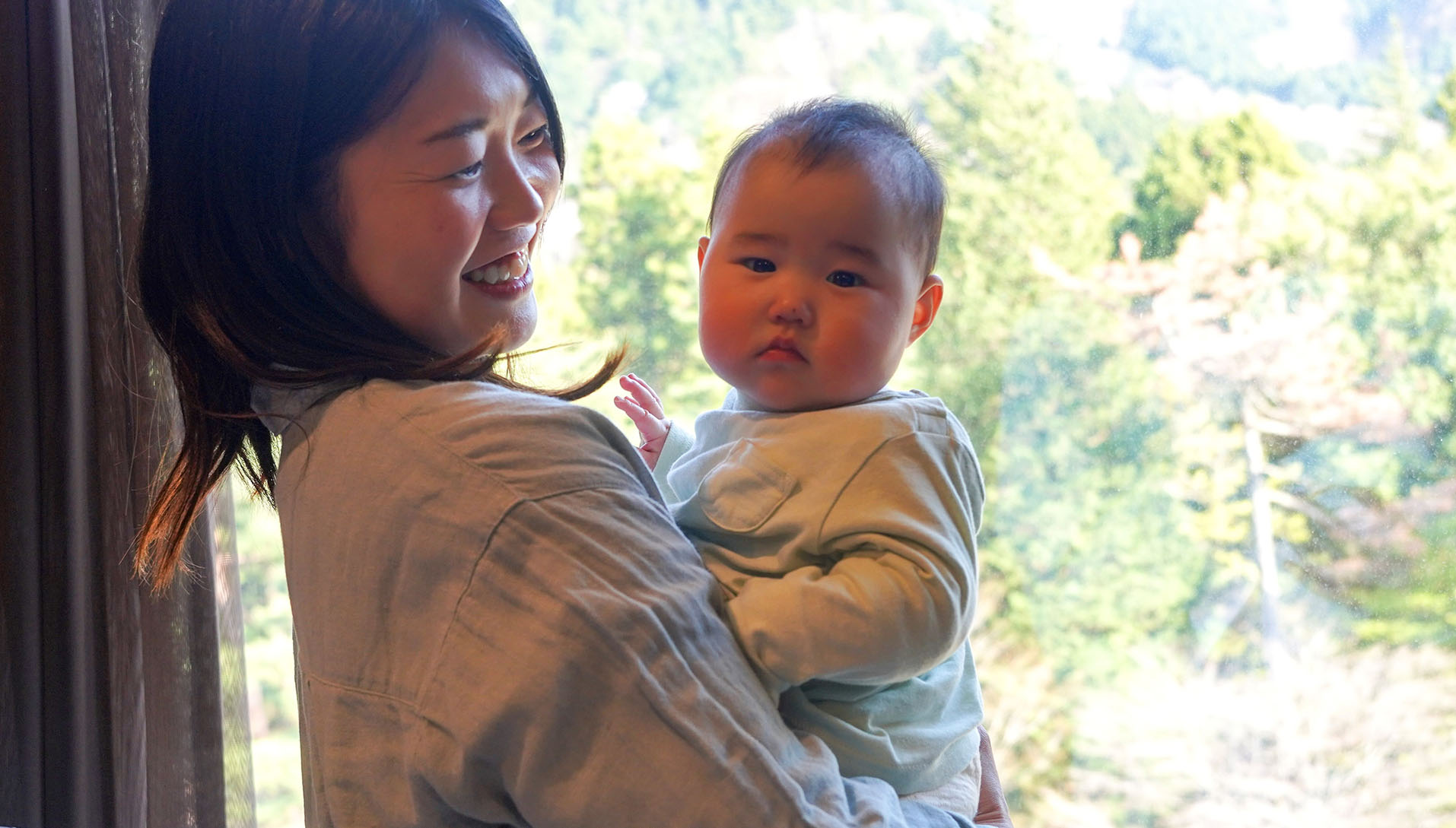 Welcome Baby-certified guest rooms at Hakone Kowakien Hotel include the Standard Room Type-A with two double-sized beds and some Deluxe Rooms. Both of these room types are designed to be safe and comfortable for crawling children as well as guests who prefer to take off their shoes. We offer children's toilet seats, diaper waste bins, steps, etc. for guests to borrow.

The buffet restaurant makes use of locally produced and locally consumed ingredients, so you can enjoy dining together with your children with peace of mind. We also offer baby food. In addition to our large baths, we also have seven private baths, which we recommend for children to enjoy their first onsen. In the garden, children can also experience the natural environment of Hakone by running around on the lawn and touching the natural flowers and other plants in the adjacent Horaien Garden.

During your stay, you can visit Hakone Kowakien Yunessun with your children as much as you like. This summer, you can enjoy the new flowing pool, and we suggest staying to nurture children's spirits through every aspect of Hakone Kowakien, which offers more than can be enjoyed during just a single stay.
Amenities
Amenities / Rental equipment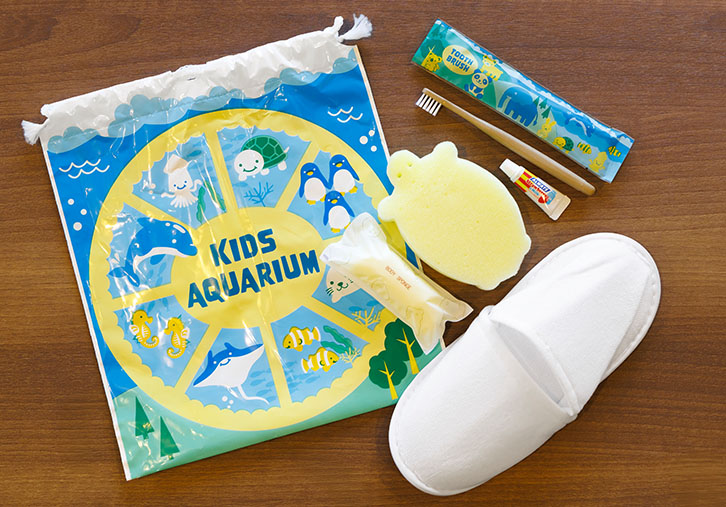 Children's amenity set
We offer children's amenity sets.
Diaper waste bin
We offer diaper waste bins so that you do not have to worry about the smell.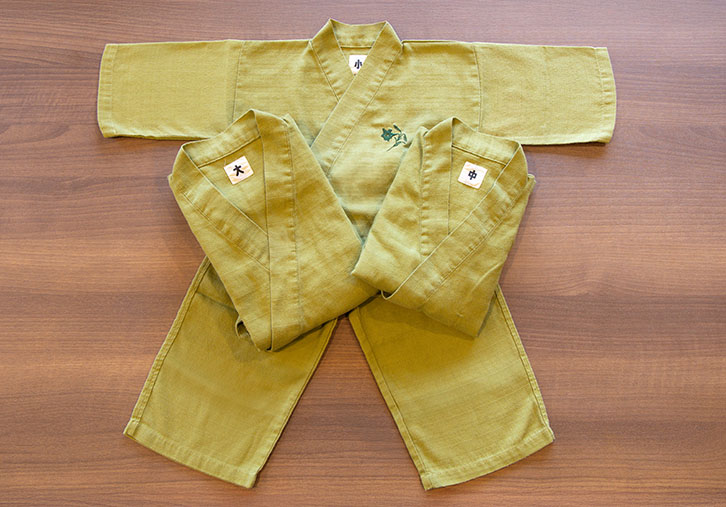 Children's samue loungewear
We offer samue loungewear in children's sizes.
Sizes: 100cm and up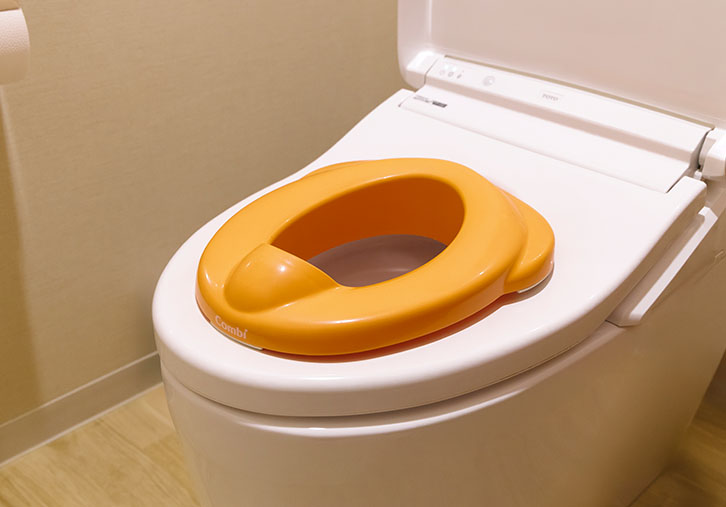 Children's toilet seat
We offer children's toilet seats.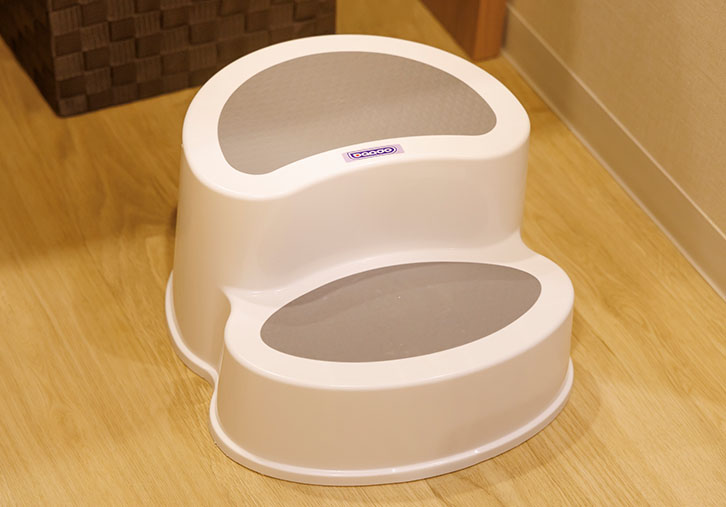 Steps
We offer steps.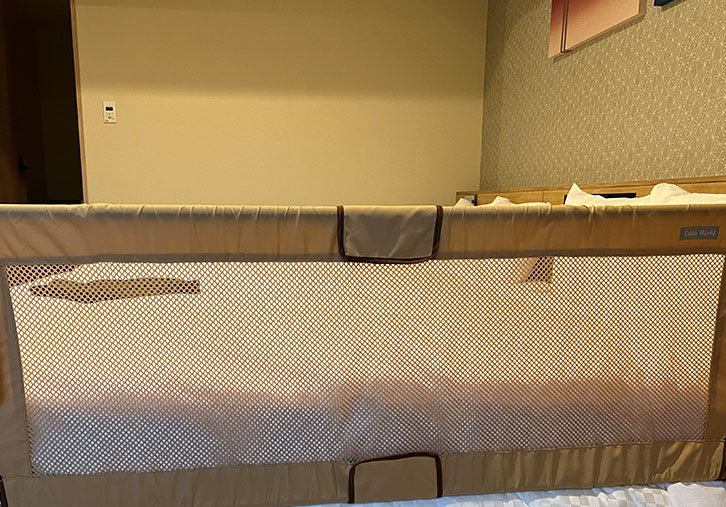 Bed guard
We offer bed guards that can be installed on the sides of guest room beds.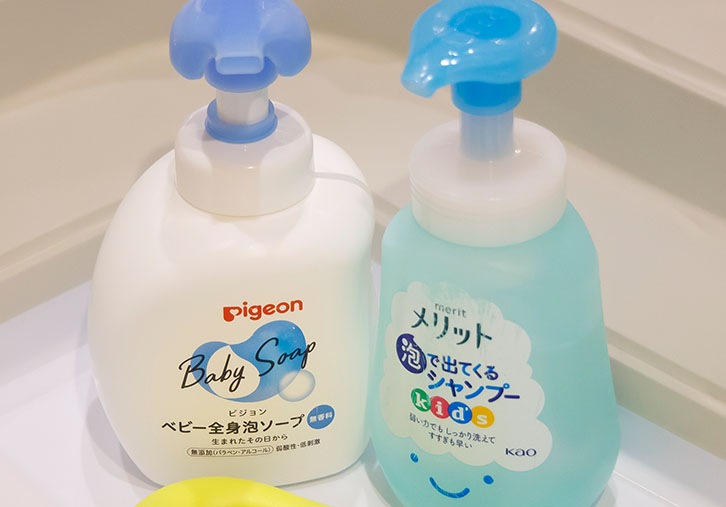 Baby soap and shampoo
We offer baby soap and shampoo.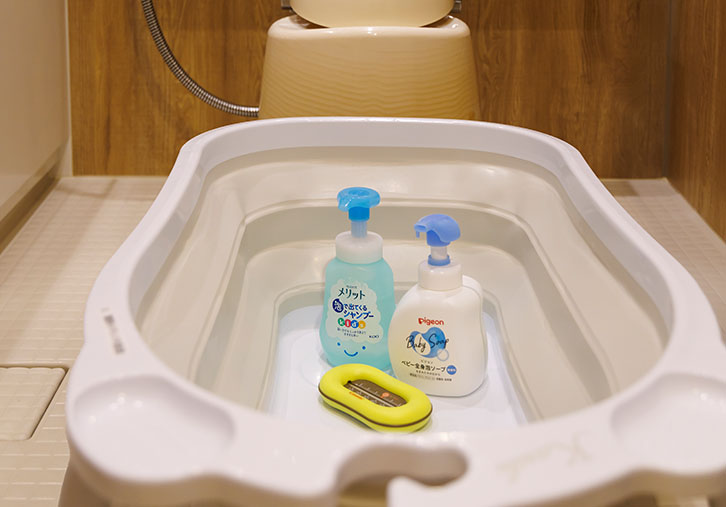 Baby bath
We offer baby baths.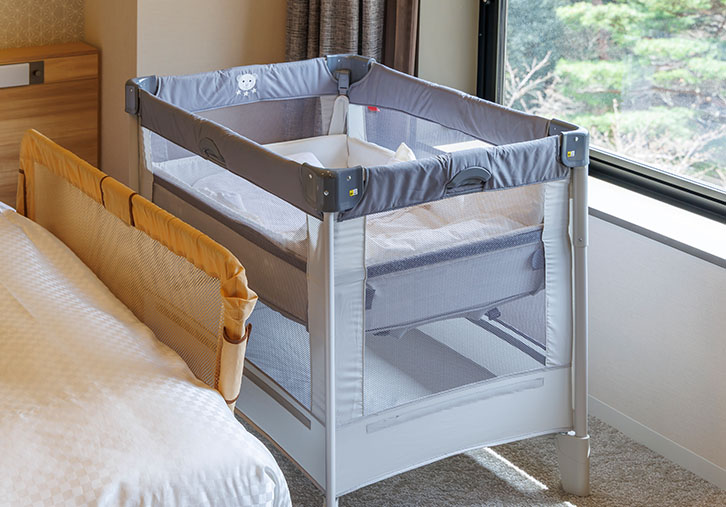 Baby crib (requires a fee)
Baby cribs can be installed for a fee.
3,300 yen (including tax and service charge) per crib / Advance reservation required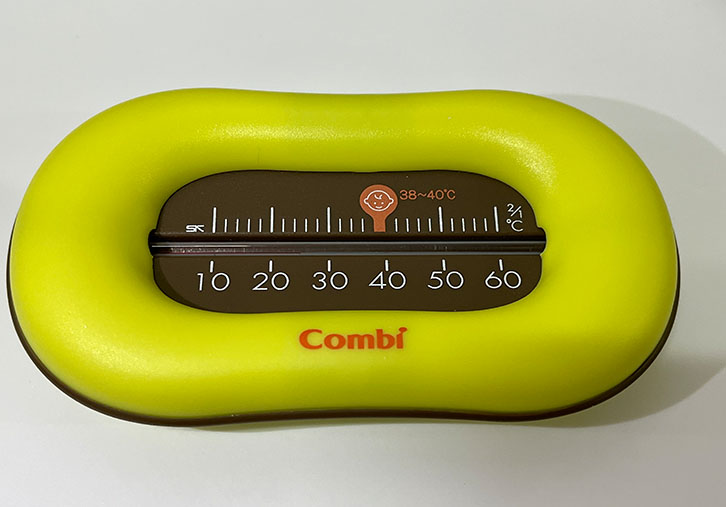 Thermometer
We offer thermometers to check that warm water is at an appropriate temperature.