Cuisine
The aroma from the open kitchen whets the appetite at breakfast.
Begin a leisurely day off by enjoying brunch with an expansive view of the nature-rich garden.
Savor a bite of luxury with an enticing lunch, or treat yourself to a dinner made with Hakone's carefully selected local ingredients.
The delightful meals served at the Hakone Kowakien Hotel promise an unforgettable experience.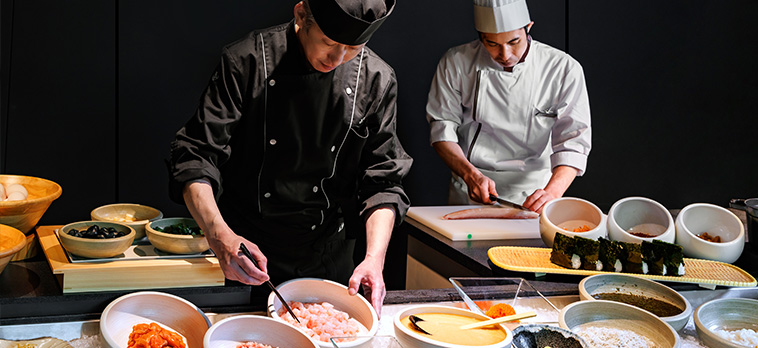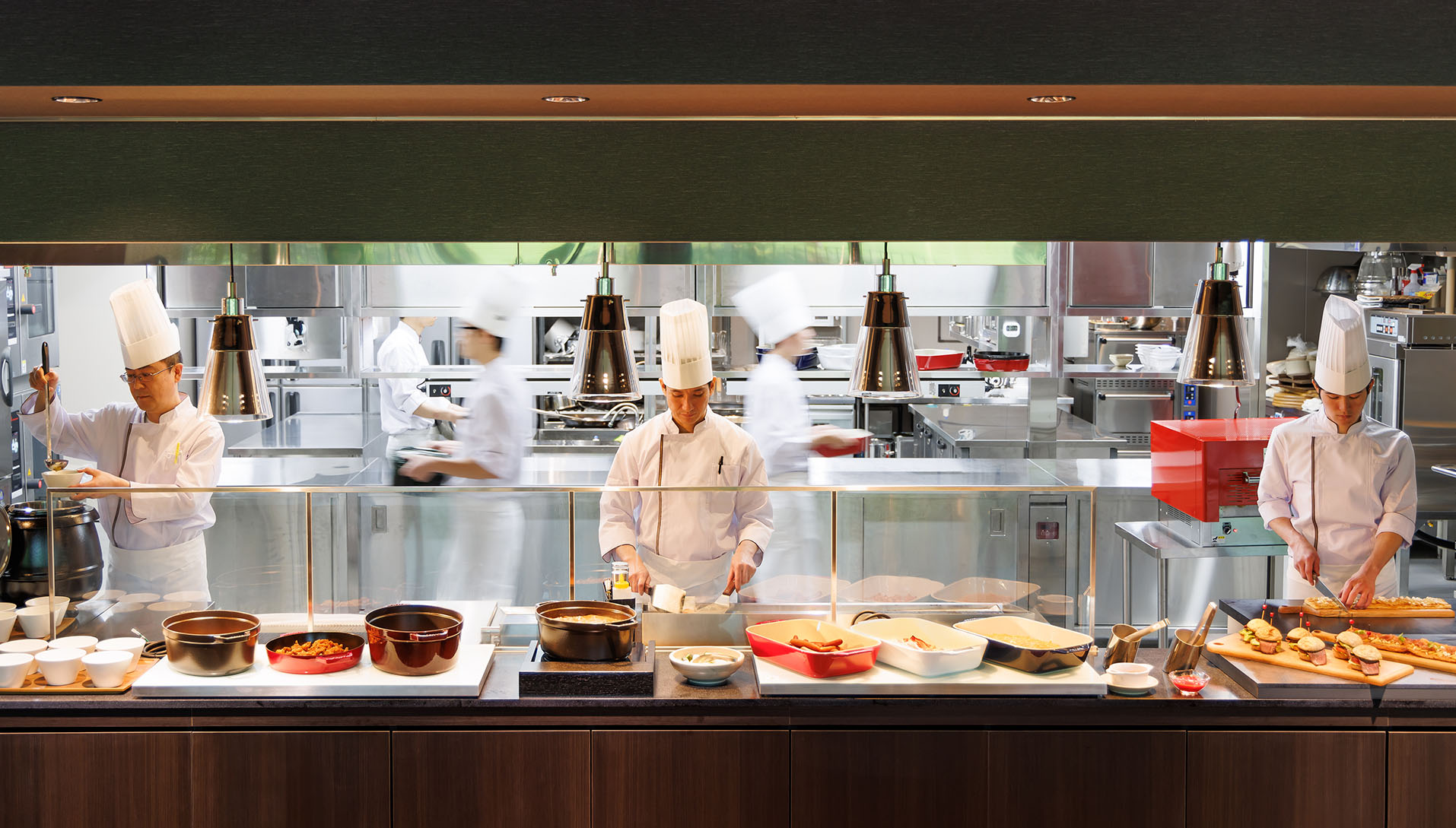 Enjoy a meal in our buffet restaurant with a splendid view of the garden.
Food served fresh out of our open kitchen is a sight to behold.
Dinner

5:00 p.m. - 9:00 p.m.

Breakfast

7:00 a.m. - 9:30 a.m.

Branch

9:30 a.m. - 11:00 a.m.

Lunch

11:00 a.m. - 2:30 p.m.
Allergy Support
For guests with allergy-related dietary restrictions
Because meals are buffet-style, they cannot be changed to suit allergy-related needs.
Please inspect the ingredients when choosing your meal. All meals are prepared in the same kitchen.
Bringing in and warming baby food is permitted.